Young Collectors
2009-2011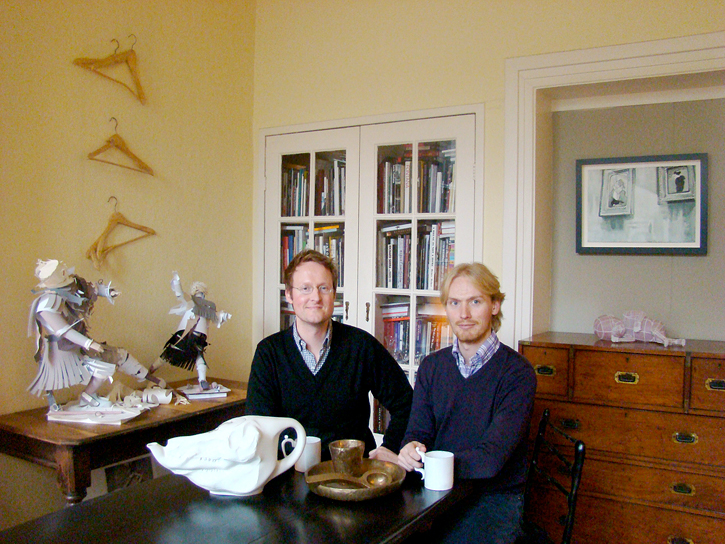 The project was about the collecting of contemporary art and consisted of three exhibitions with works from the collections of young European art collectors, a symposium and talks. I curated this project in collaboration with fellow curator Lennard Dost and art initiative SIGN in Groningen (NL).
The project consisted of:
YC#1: Christian Schwarm (DE)
YC#2: Johan Delcour & Monia Warnez (The JoMo Art Collection, BE)
YC#3: Jaring Dürst Britt & Alexander Mayhew (NL)
Featured artists were (among others): Michael Aerts, Stephan Balleux, Leopold Rabus, Kati Heck, Sascha Weidner, Fiona Banner, Haegue Yang, Peter Piller, Hubert Dobler, Cyprien Gaillard, Karen Sargsyan, Marcel van Eeden, Gert Jan Kocken and Claire Fontaine.
The key note speakers of the symposium "Art Collecting during the Monetary Crisis" were Renée Steenbergen, Pim van Klink and Kai van Hasselt. Moderator was Raymond Frenken.
Moderators of the talks with the participating art collectors (mentioned above) were Tsjalling Venema, Tanguy Eeckhout and Arno van Roosmalen.
The project was funded by The Mondriaan Foundation, SNS Reaal Fonds, Kunstraad Groningen, Stichting Roode- of Burgerweeshuis, Ben Remkes Cultuur Fonds.
Press: Kunstbeeld, Dagblad van het Noorden, Universiteitskrant Groningen, All about Art and Scenery, Tubelight.