In search of…
2012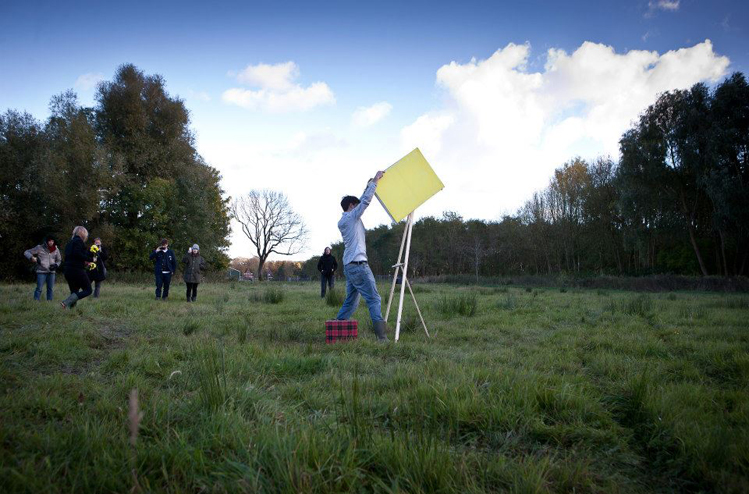 "In search of…" was an exhibition project about the legacy of artist Bas Jan Ader (1942-1975) curated by Lennard Dost and Daniël Dennis de Wit in de province of Groningen. I curated the film program that consisted of films that were relevant regarding the work and life of Ader.
I also organized the opening events with performances of – amongst others – singer-songwriter Lucky Fonz III and the band Spilt Milk. Furthermore I was responsible for the PR and the coordination of the volunteers.
Films: "Erasing David" (David Bond, 2010), "Here is Always Somewhere Else" (René Daalder, 2007), "Jour de Fěte" (Jaques Tati, 1949), "Gerry" (Gus van Sant), "In Search of the Miraculous" (Sam Kuhn, 2011)
Press: Dagblad van het Noorden (media partner), Kunstbeeld, Filosofie Magazine, Metropolis M, Trendbeheer.