De Groninger Culturele Ambassade
2018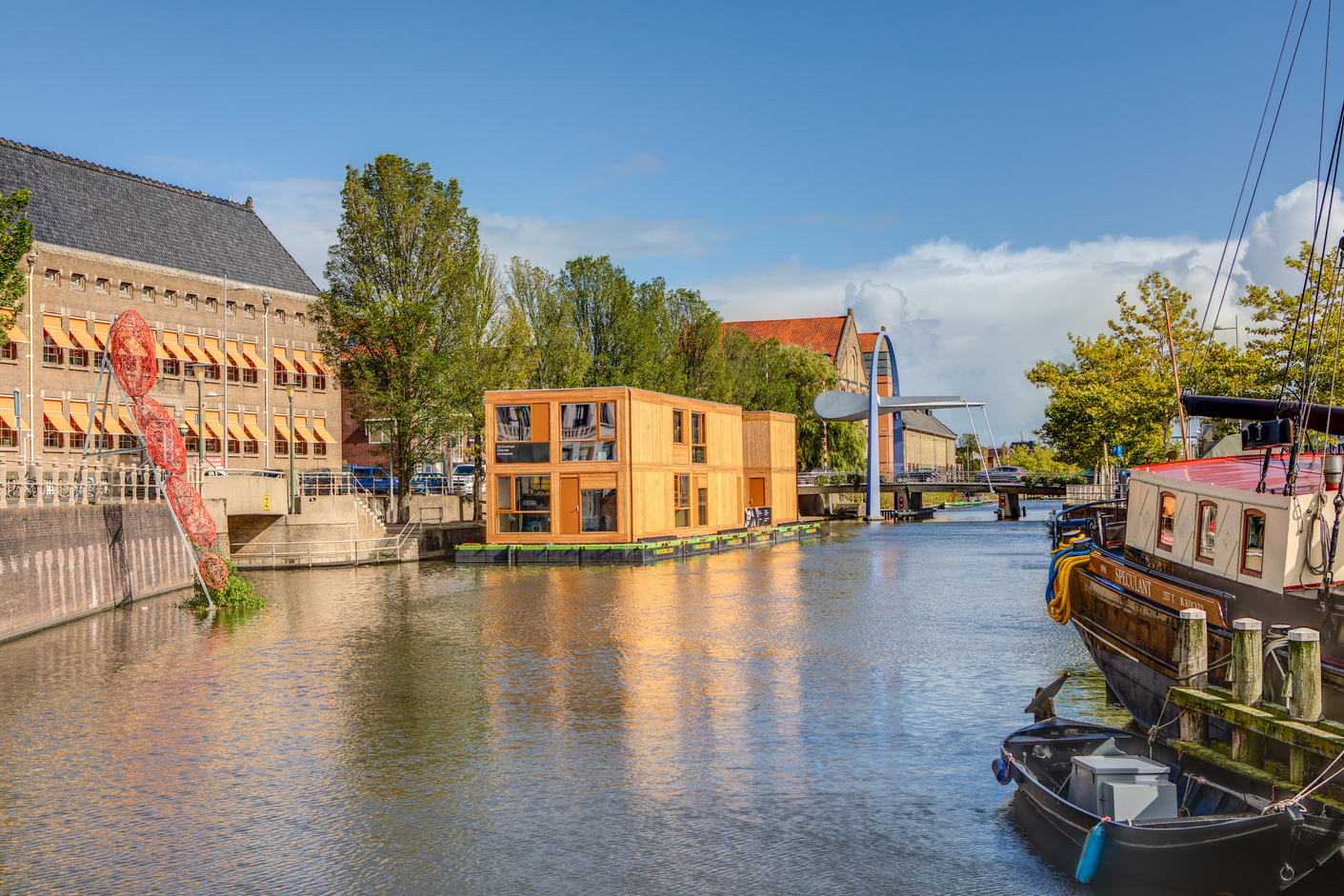 I was the curator and project director of the Groningen Cultural Embassy, a project initiated by the Municipality and Province of Groningen. The project consisted of presentations of 6 Groningen based art spaces presenting new art works, a separate exhibition with existing works and a series of activities. Thematics of the Embassy were the impact and possibilities of water and hydrogen. The project took place in 4 'Cubestees', 4 big wooden cubes, developed by Onix in collaboration with Rizoem, which were placed in of the canals of Leeuwarden.
The project took place during LF2018 (Leeuwarden Friesland European Cultural Capital 2018) from the 15th of September until the 18th of November.
Participating artists: Hannes Arvid Andersson, Annette Behrens, Paula Biemans, Katie Ceekay, Jan Pieter van den Bos, Evelina Domnitch & Dmitry Gelfand, Simon Haakmeester, Klaas Hendrik Hantsche, Erik Jahnsen, Manja Kindt, Reinier Kranendonk, Antti Laitinen, Niels Post, Jessica Segall, Marit Westerhuis, Sigita Žurauskaité.
Participating art spaces and organisations: Bierumer School, NAIP, SIGN, NP3, Minerva, CBK Groningen, Zomaar Radio, Studium Generale Groningen.
Supported by: the Municipality of Groningen, the Province of Groningen, CBK Groningen.
Production Manager: Yvonne Dijkstra
Tech team: Jerke Mulder, Victor Plomp, Marinus Groen
Adviser: Nicolette Klein Bleumink
Link to Radio Podcasts (#157, #160, #162, #164) in collaboration with Zomaar Radio): www.mixcloud.com/zomaarradio
Press (a.o.): Leeuwarder Courant, Dagblad van het Noorden, Friesland Post, Friesch Dagblad, Trendbeheer, Omrop Fryslân, OOG Radio, OOG TV, Omroep Leo, Gezinsbode.