Strip op de Grote Markt
2014-heden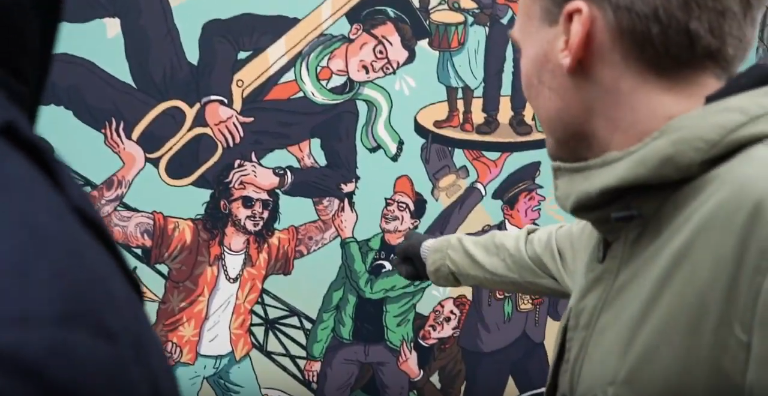 In anticipation of the opening of the new cultural institute, the Groninger Forum, in 2020, comic artists in Groningen were invited by CBK Groningen to make a comic which were on installed at the main square of Groningen. The last comic in the series, of the Knetterijs collective, is currently still on display. In november 2018, there was a q&a with all comic artists who have participated in this project, which was moderated by Tonio van Vugt, director of Stripdagen Haarlem.
As a project manager I supervised the creating process, organized the unveilings, wrote the accompanying texts and took care of the practical organization.
The comic artists who participated were Bart Nijstad, Maria van Driel, the Stalinskis, Jan-Willem Spakman, Knetterijs, Sam Peeters, Barbara Stok and Erik Wielaert.